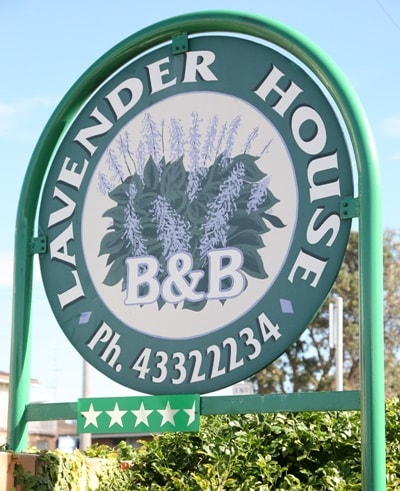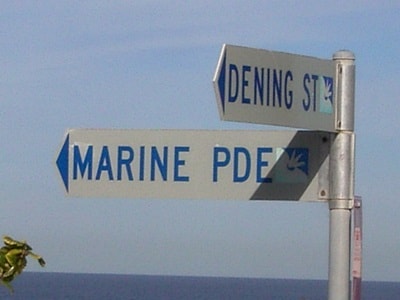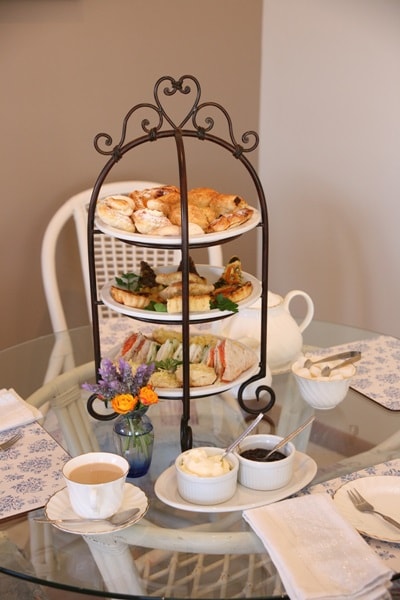 Lavender House By The Sea Bed & Breakfast
The Entrance Accommodation 
Central Coast Luxury 4½ Star Accommodation for Couples
Rest …. Relax …. Revitalise
Lavender House By The Sea is a luxurious Bed and Breakfast accommodation for couples situated on the NSW Central Coast, at The Entrance.
We are located in the ideal position. Step out the door and you are only seconds from patrolled beaches and scenic ocean walks. A few minutes leisurely stroll will see you in the town centre of The Entrance, with its many restaurants, cafes, retail shops, weekend markets and entertainment.
We offer luxury accommodation and are proud to operate our Bed and Breakfast the old fashioned way – offering our warm, friendly service and hospitality with all the comforts of home.
We have 6 individually furnished rooms which are serviced daily. Shown on this page are two of the queen rooms.
Our new honeymoon and king suites are located on our new level which can be accessed from an internal lift or through a private side entrance.
Our full English breakfast, with great cappuccinos, is the perfect start for any day.
Our outdoor spa and top deck have great views of the ocean and is the perfect spot to relax late in the afternoon and early evening.
We also offer the alternative of a fully self contained 2 bedroom apartment which can cater for up to 5 individuals, with fantastic water views from the lounge room. It has a large spa, shower and with a fully equipped kitchen.
Whatever your taste in accommodation style, Lavender House By The Sea will ensure your stay will be relaxed, enjoyable and comfortable.
We look forward to welcoming you to the ultimate in luxury Central Coast accommodation, fantastic food, and the warmth and charm of our old fashioned hospitality.
Your hosts,
John and Linda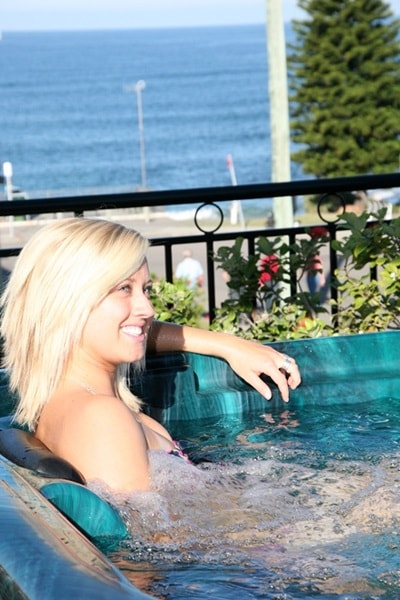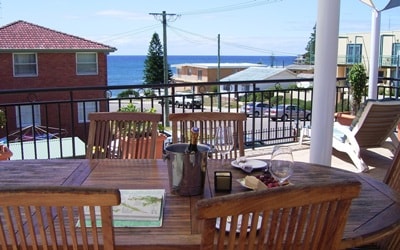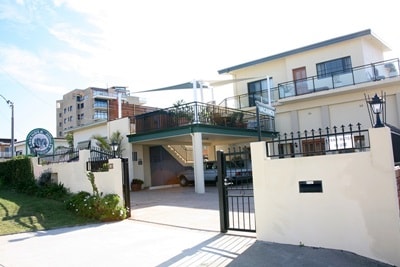 Very nice B&B place close to the beach. Wonderfully kind, hospitable and helpful owners. Great breakfast and very comfortable bed. Lavender House made my trip to Australia even more memorable.I highly recommend this place to anyone looking for a relaxing stay at The Entrance.
Clean comfortable and all the little luxuries you would have at home. Our hosts were friendly, caring and very helpful. The bed was extremely comfortable sleep came easily. The breakfast was delicious and filling. No need to eat much for lunch. The property is close to the sea for that evening stroll or a dip in the ocean.
John & Linda were the best hosts. Very helpful kind & easy to talk to which was nice to see. Both my husband and I were very happy there and will definitely go back there. We were totally relaxed but then it came to an end because we had to leave & back to reality. This place is in the best location…the beach/cafes/shops all within walking distance.